Our Lady's Creative Writing Group Winter Poem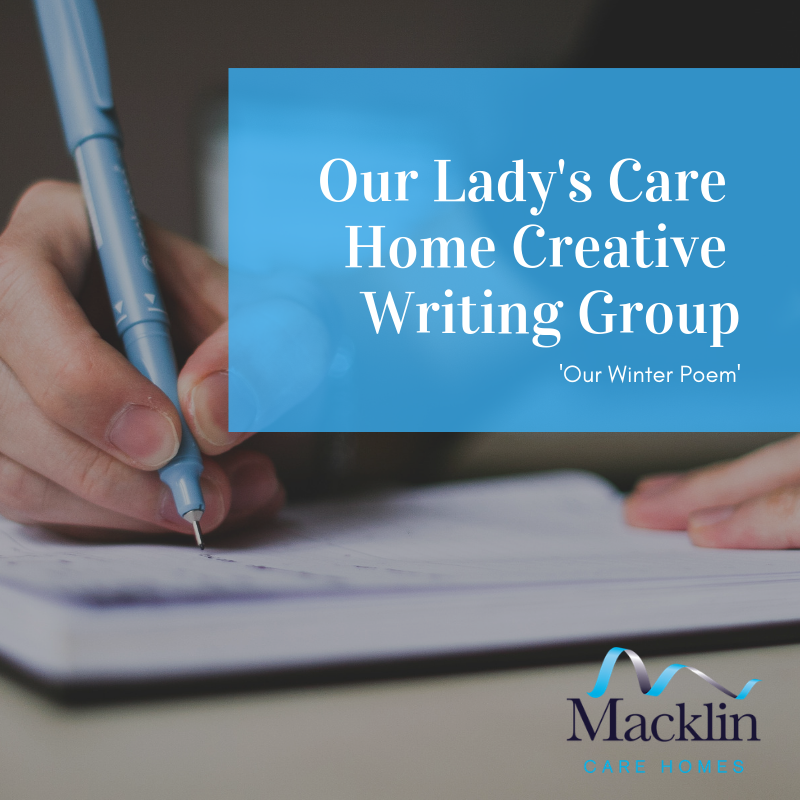 22nd February 2019
Our Lady's Creative Writing Group team have made another successful poetic creation using our Winter as inspiration.
Our Winter Poem
The cat curls cosy by the fire
She loves to watch the flickering flames
Slowly her green eyes cover over
She sleeps and dreams of Summer games.
Inside we warm ourselves with barley broth
Sponge pudding, hot custard and Irish stew.
There's hot whisky or port for all who want
Or there's lots of tea, our favourite brew.
Outside we wear our winter coats
With woolly mittens and fur round our necks
Long leather boots adorn our feet
And our socks and scarves are in matching checks.
We sleigh and snowball, not feeling cold,
Play hide and seek among the trees,
Make a snowman, feed the birds
Then rush inside before we freeze.
We sit beside the curled up cat
Our hands are warm, our cheeks aglow
The fire gives out a welcome heat
As we look at the falling snow.