'You Could Be Heroes' Campaign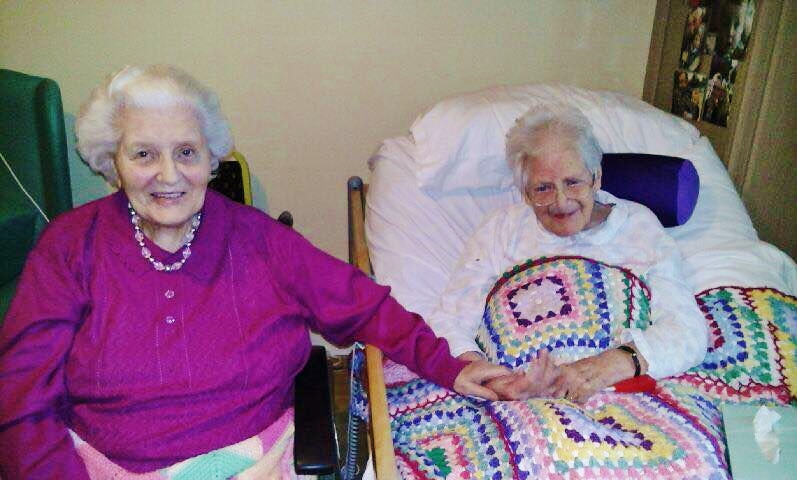 27th March 2020
Macklin Care Homes Launch "You Could be Heroes" Campaign to
Recognise the Entire Care Sector
The Macklin Group, headed by the Macklin family has launched a heroes online video campaign to help remind the nation of the fundamental and hugely appreciated work that the social care sector plays within the overall healthcare system.
Gareth Macklin, director of The Macklin Group said: "There are 1.6million people employed in social care across the UK, and 1.4million by the NHS. Never before has there been more need for recognition and support for every one of these dedicated people, no matter what role they play"
"Caring for the most vulnerable in our society is what these staff do, day in, day out.
"There are over 15,000 care home beds in Northern Ireland and 16,000 people being cared for in the community by social care staff with over 1.2million cared for in social care across the UK.
"These people are cared for by some of the most dedicated people in society today. In addition to the amazing care teams of Drs, nurses, care assistants, physios etc, this network is made up of phenomenal cooks, cleaners, porters, admin staff, delivery drivers, activities, maintenance, suppliers and many more. Every one of these people are essential cogs, working together with their colleagues in the NHS. Together these 3 million people are the linchpins of our society in a united healthcare system, caring and supporting everyone.
"Social care staff have always played a major role in supporting the health care system and now more than ever is there a need to equally recognize them and support them with the same level of esteem and support that we do for our NHS staff.
"And the simple truth is, we need more of them to help support the sector amid the coronavirus pandemic.
Macklin Care Homes has over 640 staff and have been caring for Northern Ireland's older generation for over 30 years. They are currently recruiting for a further 40 people to help support them in the months ahead.
The six homes operated by the group are recruiting both temporary and permanent roles, both voluntary and employed, to start immediately in several areas to help cope with operational pressures during the Covid-19 outbreak. 
"Over the past number of weeks, we as a family have witnessed such unwavering support and dedication from our staff. Every single attempt has been made by our 640 staff members to do whatever they can to care for our residents, their families and to support each other and once again, we'd like to send our sincerest thanks to every one of them.
"To say they have gone over and beyond their roles is an understatement. We have staff who have moved into the homes to reduce the risk of community infection. We have staff who have left their homes in the middle of the night to tend to their residents, even when they are off duty. They do this without being asked, day and daily and we know this is happening across nearly every care home and community care setting in the country.
"The simple truth is as a society; we will never be able to thank everyone one of these people enough for both the work that has been done and for that which lies ahead. Whilst we've roles across the group, we're asking not on behalf of ourselves but for every vulnerable person in society today, who are supported by care organizations and the NHS across N. Ireland just one question – what can you do to help?
"There are roles available and needed right now across the country, many with no experience necessary – if you've the right Values, we can train you and we're very sure, so could nearly every other care provider across the country. So please contact your nearest care provider if you feel you can help.
To find out more information on available roles at Macklin Care Homes visit our careers section.