Joe & Bridie Spread the Love on Valentines Day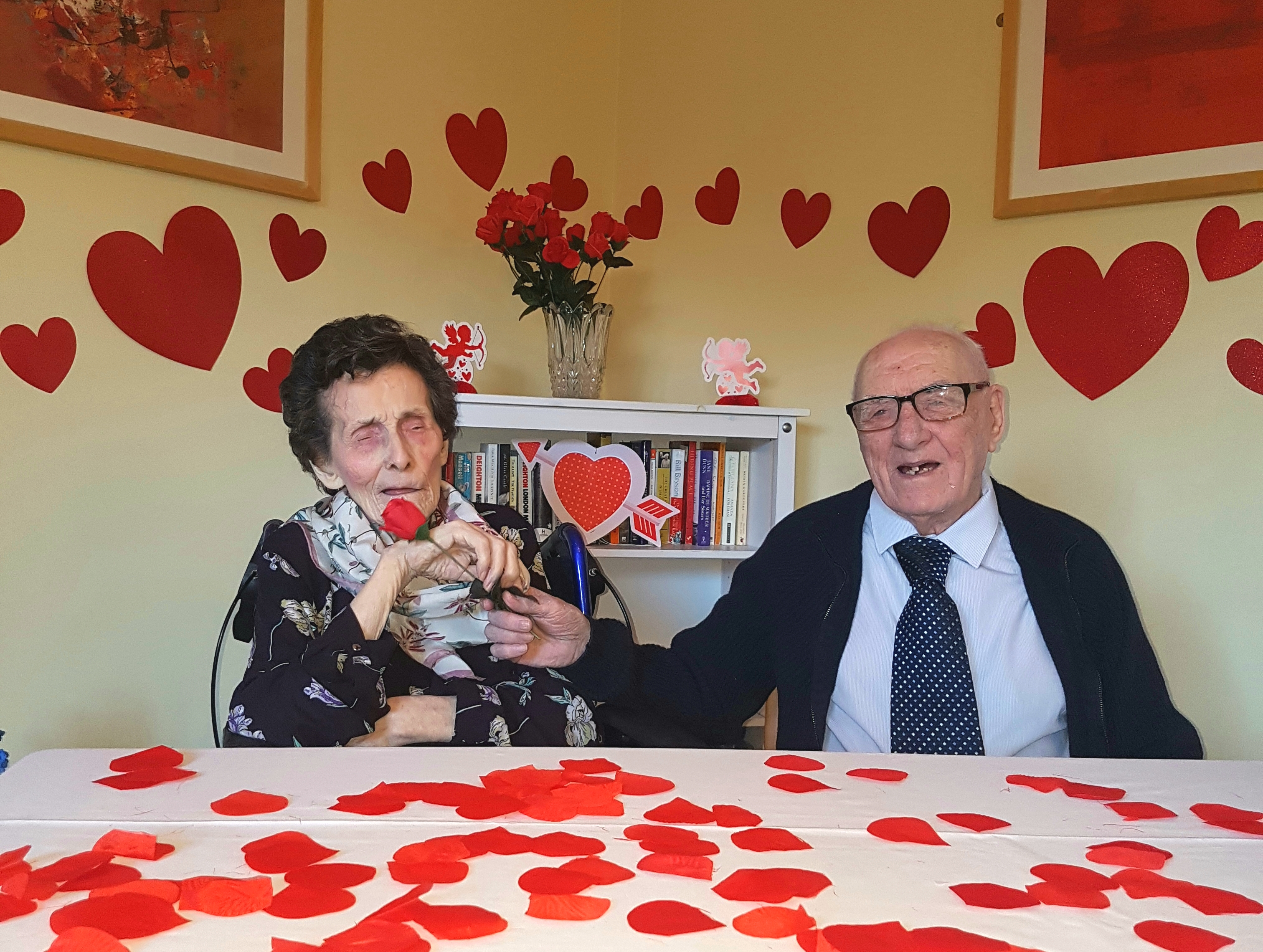 13th February 2019
It's Valentines Day! What better way to celebrate than ask our wonderful residents about their very own love stories!
Joe & Bridie Bradley
Bridie has lived at Park manor for two years and Joe came daily to visit her. Five months ago, Joe decided he would make the move and call Park Manor his home too and they now live in rooms next door to each other.
Joe and Bridie have been married for 56 years and tied the knot in the swingin' sixties – 1962.
Joe said, "The best thing about marriage is companionship, someone you can confide in & love. The secret to staying happy in marriage is to have the same values in life and for each other – love them until death do you part"

'There was a dance hall way back when – a dance hall called Kingsway in Castle Street and that is where I met my beloved wife Bridie. In those days the boys stood at one side and the girls at the other side. I spotted a girl with beautiful long black hair and I went over to the other side, walked up and introduced myself. We danced all night and then I walked her home. I lived at Strathroy Park, only four Streets away! I couldn't believe my luck!"

"We used to sit and murmur on the stairs at her Mum's house, and one night we were walking in the Ballysillan and I just looked at her – (surprising myself) I asked Bridie to marry me. She said yes, I will. We were married at Holy Cross, Ardoyne. We honeymooned in Portrush for a weekend and stayed in a B&B. We lived with her parents as was custom in those days.

"We now have two magnificent sons – Emmanuel & Martin & five beautiful Grand children, we are very lucky"
We asked Joe and Bridie for some advice for young couples nowadays:
'Marry someone agreeable, communicate feelings & thoughts"
"Pick your girl and marry her – don't look the other way, stay with her"
"I think marriage is good"
"Too much choice for the young ones now, too much looking around"
Well there you have it! Top tips on love from two professionals who have been married for 56 years. We are certainly feeling the love at Macklin Care Homes today thanks to Joe and Bridies story.