Arlington Nursing Home Proudly Present PIPS with Fundraising Cheque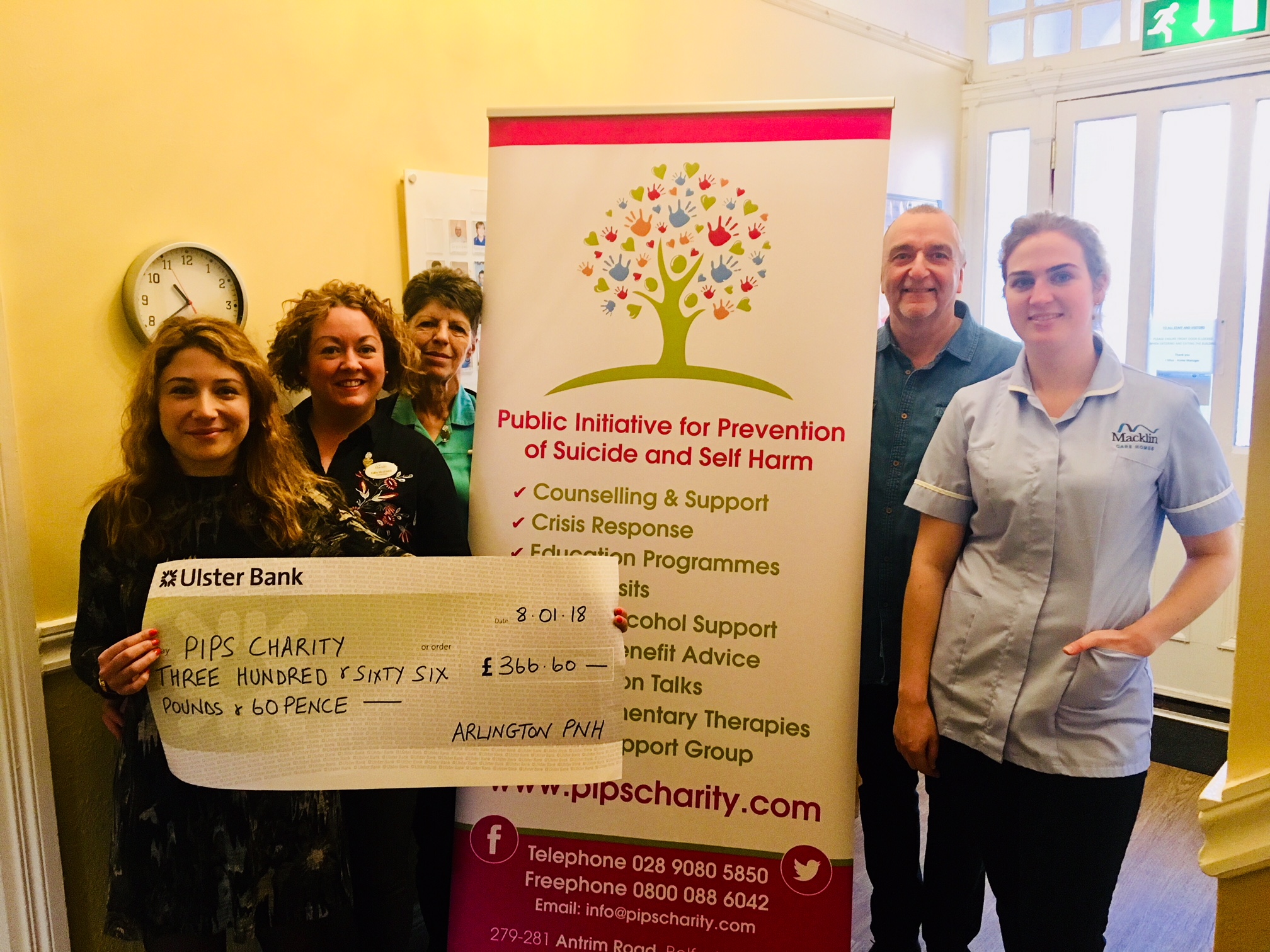 9th January 2018
A short time ago Arlington Nursing Home organised their first ever charity pub quiz at Malone Lodge Hotel, Belfast in aid of PIPS – Public Initiative for Prevention of Suicide and Self Harm. A lot of hard work and preparation went into organising the night and it certainly paid off as the event was a roaring success.
Throughout the night the team at Arlington motivated the audience to donate as much money as possible to support PIPS, this resulted in raising an amazing £366.60.
Gerry O'Neill, Head of Events and Fundraising from PIPS came out to visit Arlington for the cheque presentation and got a lovely photo with Nurse Manager Jacinta Silva, Administrator Kathy McStravick, Activities Therapist Janet Rea and Care Assistant Paulina Kasinaviciute.
PIPS Charity can provide support to individuals who are considering, or who have at some point considered, ending their own lives. PIPS can also provide support for families who have been touched by suicide. To find out more information click here.
Well done to the whole team and Arlington Nursing Home!
If you or a loved one is seeking care in the Belfast area, contact Arlington Nursing Home by clicking here.