The Academy Pay Arlington a Visit to Pamper the Residents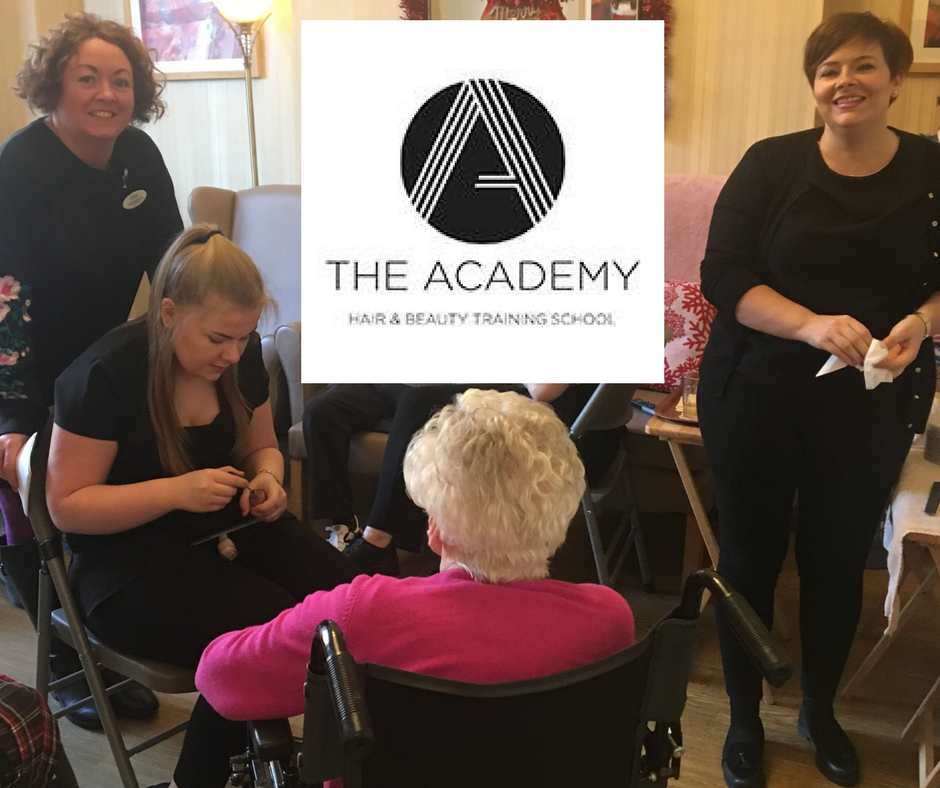 8th January 2018
The Academy Hair and Beauty Training School are local trainee beauticians and they kindly paid Arlington Nursing Home a visit to pamper and preen the residents. They got to work on everyone's nails giving them a relaxing manicure and finishing off with a file and polish. The residents loved getting that extra little bit of TLC and The Academy girls done a fantastic job; they got on so well with everyone and spent the afternoon chatting away.
Helping residents to lead active and fulfilled lives is a priority at Macklin Care Homes and hosting pamper days like today has been warmly welcomed by staff, residents and their families.
Nurse Manager, Jacinta Silva said, "I'm so proud of my staff for constantly thinking outside the box to bring normal every day activities from community life into the home and making a difference to our residents' well-being."
Not only did the residents receive hand and nail treatments, but they were lucky enough to get head massages too. Everyone felt so relaxed, some of our residents even nodded off to sleep they were that good!
We would like to say a massive thank you to the ladies at The Academy; it's safe to say everyone at Arlington Nursing Home is looking forward to the next visit.
To find out more about The Academy click here.