Park Manor had a special visit from Mr & Mrs Claus!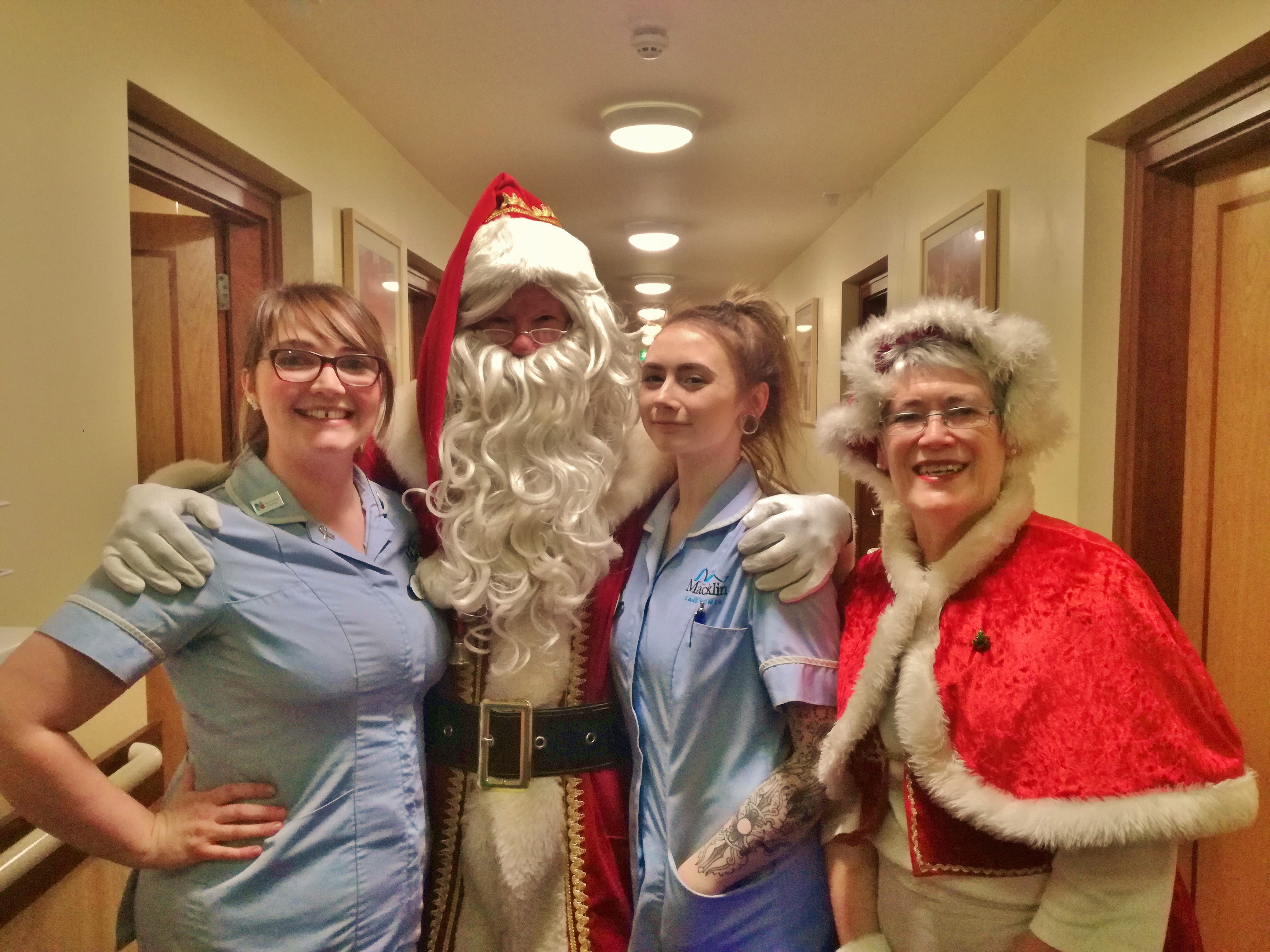 21st December 2017
Christmas is our resident's favourite time of year at Macklin Care Homes. Festive activities happen day in day out and there is plenty of Christmas cheer to go around! Park Manor had a very special visit from Mr & Mrs Claus who came along to hand out Christmas gifts to our residents,
Mr & Mrs Claus went from floor to floor delivering festive greetings and gifts to everyone, Isa Young said "What a lovely gesture! I can't wait to open my gift on Christmas day".
Since Park Manor Nursing Home first opened, the team have been making sure residents enjoy a special Christmas in their new home. Nurse Manager, Claire Black has even organised a Christmas party with Santa, his sleigh and his very own unicorns!
We are dedicated to looking after our residents really well all year round and living our values putting residents first. We do this to ensure that the care we deliver is of the highest standard possible, and while doing so we make sure we have a little fun along the way!