RCN Northern Ireland Nurse of the Year Awards 2017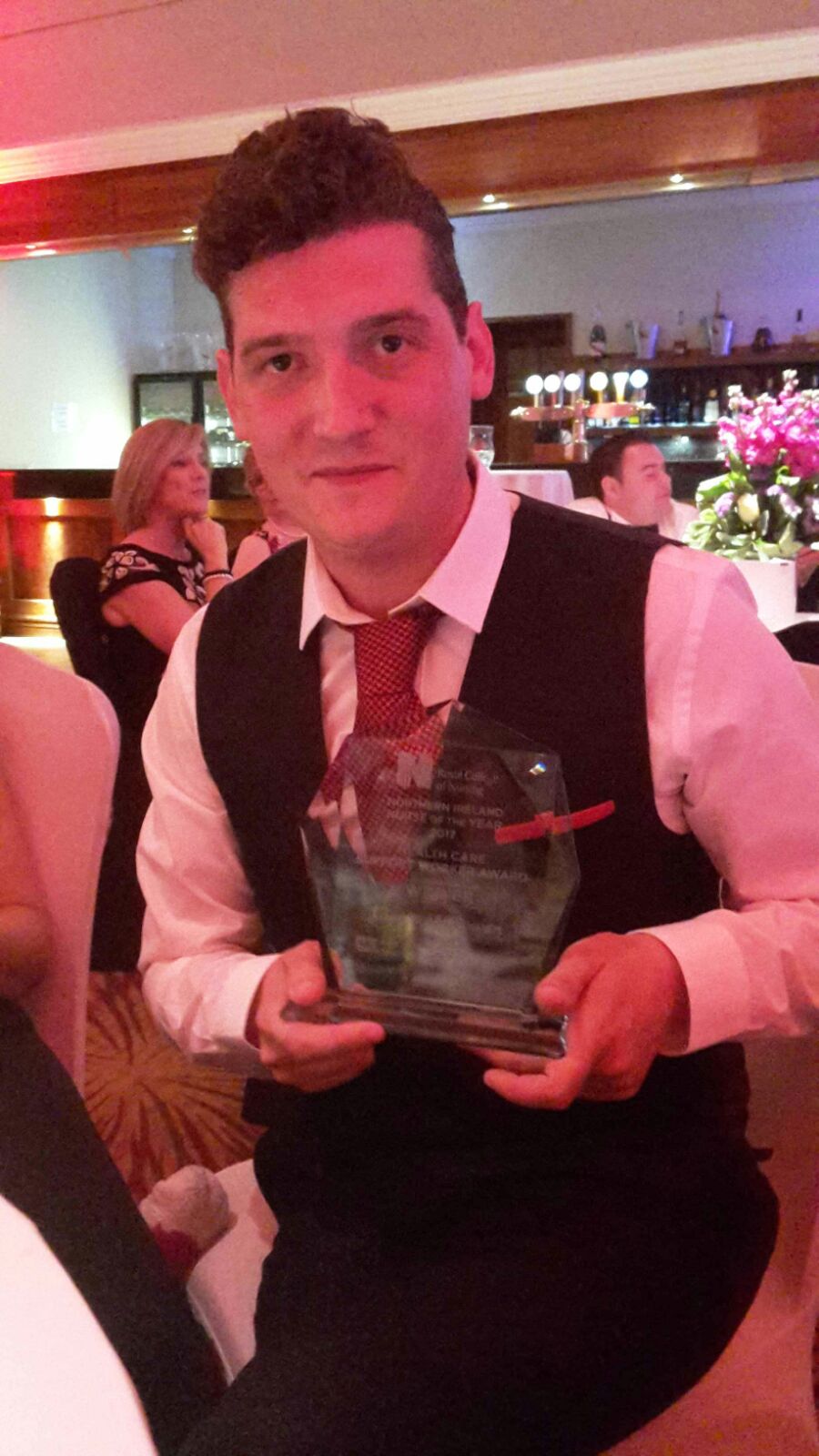 29th June 2017
Fantastic achievement for the staff at Park Manor
Once again we are filled with pride, our hardworking and dedicated staff picked up three outstanding RCN Northern Ireland Nurse of the Year Awards. For those who aren't familiar, the Royal College of Nursing is the world's largest nursing union and professional body. They represent more than 435,000 nurses, student nurses, midwives and health care assistants in the UK and internationally. RCN also own one of the largest specialist nursing libraries in Europe with access to over 64,000 books, 1,100 ejournals 1,500 e-books and key nursing databases, these guys really know what they are talking about! So to take home three of these awards in one night was an honour.
Brownlee-Silverdale Leadership Award – Claire Black, Park Manor Care Home (Runner-up) • Patient's Choice Award – Gabi Jivan, Park Manor Care Home (Winner) • Healthcare Support Worker Award – Ciaran McGowan, Park Manor Care Home (Winner)
I know what you're thinking… the awards cabinet at Macklin Care Homes must be overflowing!! You're not wrong! Claire, Gabi and Ciaran were all recognised for their committed and devoted work. Showing staff appreciation for their hard work is extremely important, it gives that extra motivational boost, this is something that we thrive on here at the Macklin Group.
We would like to thank everyone involved in the night, it was a great night from start to finish, and a massive thank you to the RCN for letting us take part in such a magnificent event.
Congratulations Claire, Gabi and Ciaran, keep up the good work!
To find out more about the RCN visit – https://www.rcn.org.uk/about-us/what-the-rcn-does