Great Achievement for Macklin Care Homes at the NI Family Business Awards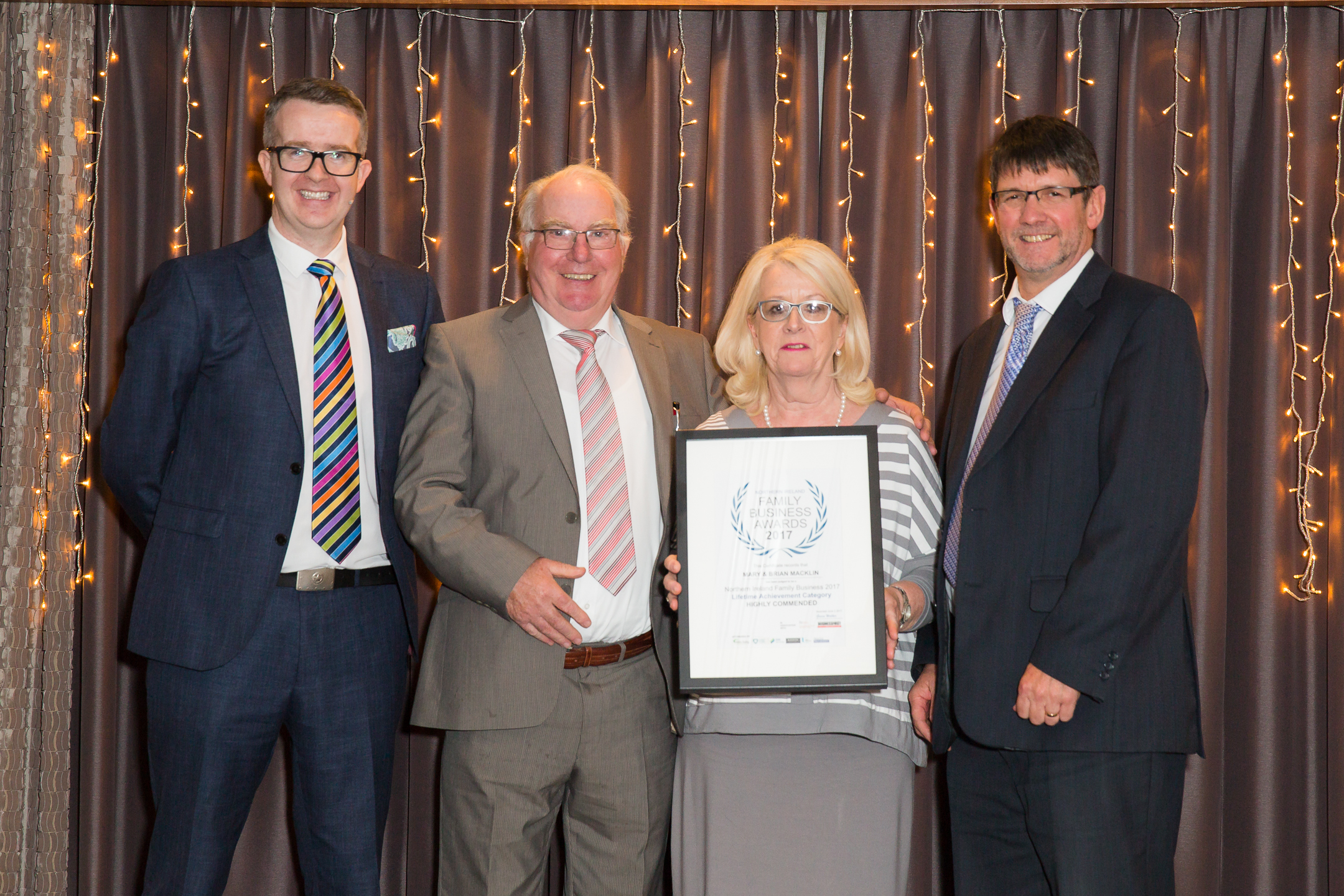 8th June 2017
Northern Ireland Family Business Awards
On Friday 2nd June 2017, the Macklin family hosted the very first Northern Ireland Family Business Awards at the Malone Lodge Hotel. This was a great night for all involved, and of course we managed to bag ourselves a couple of highly sought after awards. Not only did we win Employer of the Year, we also got Highly Commended in the Lifetime Achievement Award. It was an extremely touching ceremony, the Macklin's were bursting with pride at what they had achieved and of course the afternoon was top class as it was hosted in our very own Malone Lodge Hotel.
It all kick started at 12noon for registration and a networking reception, everyone was then called to the tables and received a warm welcome from Business First. Shortly after David Meade gave a speech followed by a delicious lunch served by the fantastic staff at Malone Lodge Hotel. Then 1:45pm began the awards ceremony which was then finished by a finale from David Meade.
Networking at events like this is such a great opportunity to get to know others in the industry, and we certainly took full advantage of this! We received great feedback from those who took part and we believe the first ever NI Family Business Awards was a roaring success.