?Parkmanor Oaks Puppy Fun!?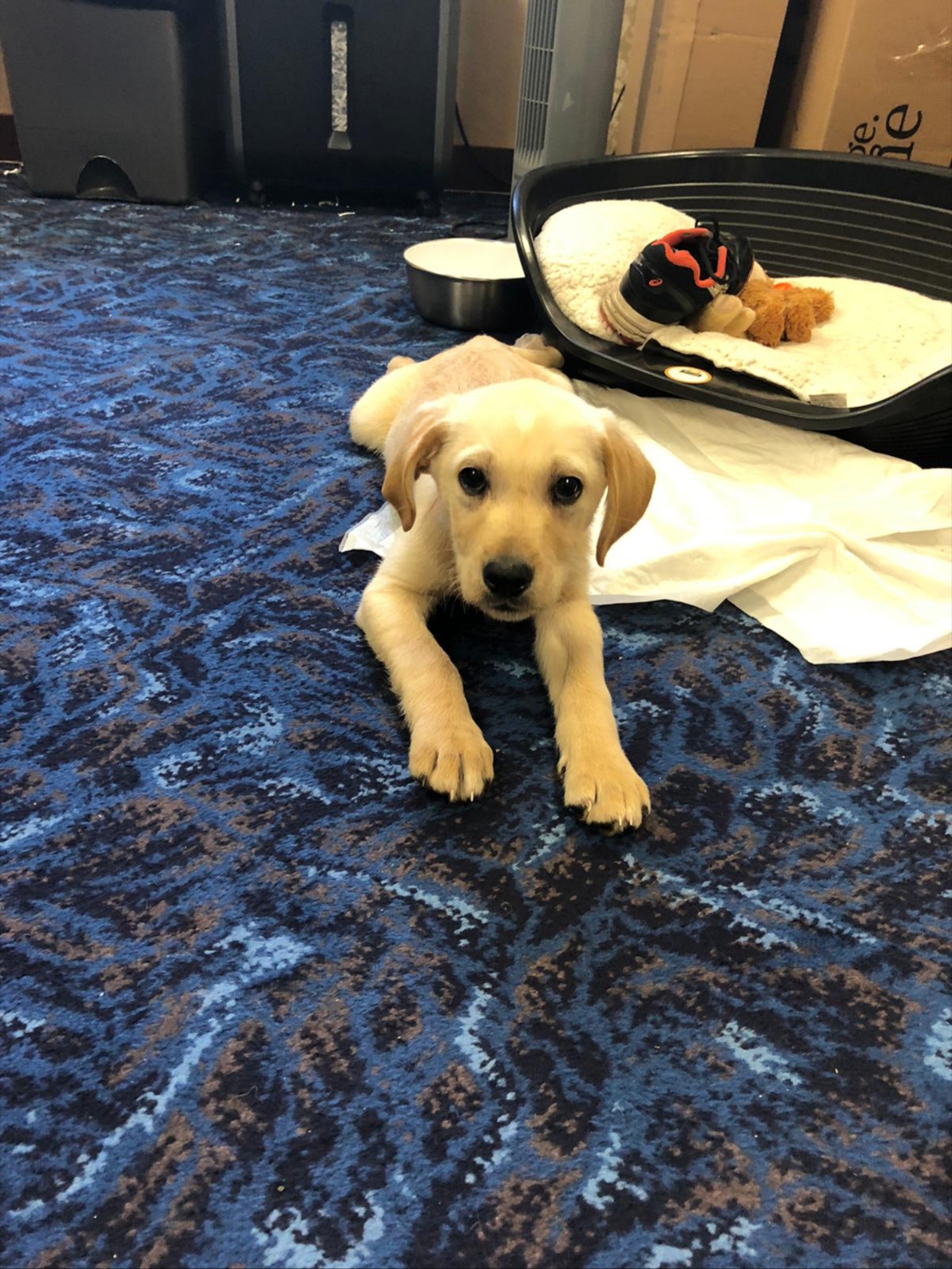 15th January 2020
Parkmanor Oaks Care Home, Dunmurry, have a new regular furry four-legged visitor, and his name is Frank!
Activities Therapist Sandra brings in her puppy Frank every week for Pet Therapy and he is really settling in well, he had great fun over Christmas and has gotten to know all of our residents.
The residents just love to see Frank and he has been a great benefit to them.
Engaging with an animal benefits humans of all ages both physically and mentally, it has been proven that pet therapy can lower blood pressure, reduce stress and anxiety and increase mobility and flexibility.
It also encourages mental stimulation as just by being there they encourage the person to interact in a way that perhaps they can't normally due to medical or even emotional issues – and not to mention they bring happiness and joy just from being super cute!
If you are interested in care in the Dunmurry area and call in to Parkmanor Oaks for a show around, keep an eye out for Frank and make sure to say hello – he loves meeting new people!