The Victory Rollers perform at Park Manor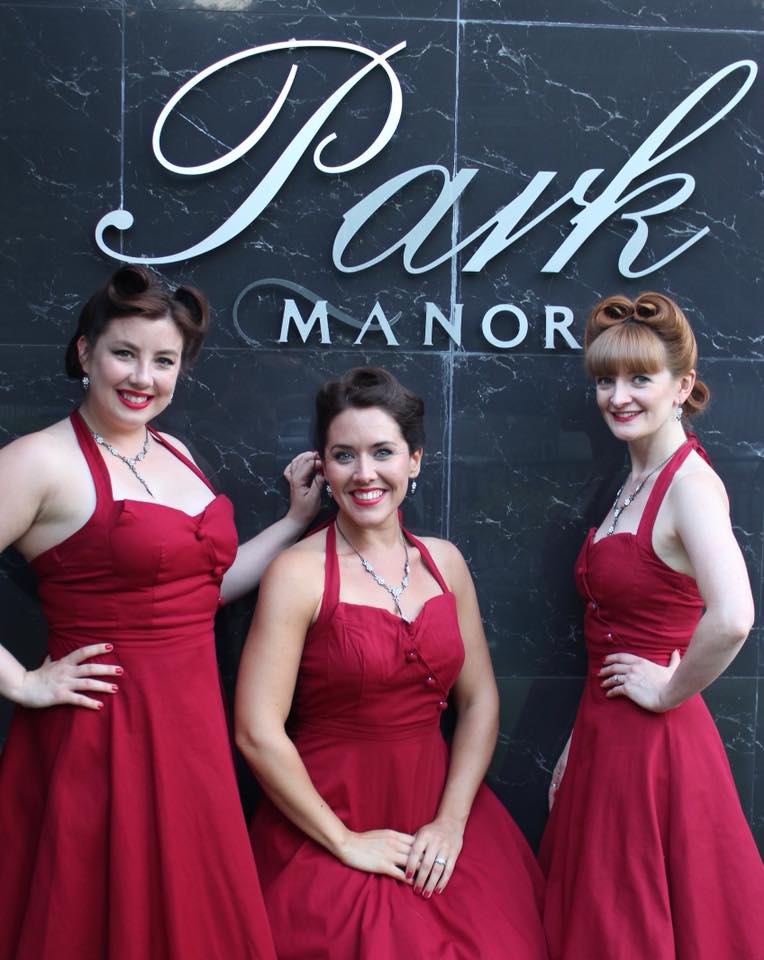 15th June 2018
The Victory Rollers performed in Park Manor to the delight of our wonderful residents and their family and friends. The room was set up for show time with the stage at the front ready for the three-party harmony group to begin.
The Victory Rollers sang all of the war-time hits which are our residents favourite. They had pitch perfect vocals and the most amazing war-time outfits, with plenty of wardrobe changes throughout the night to really set the scene.
The Victory Rollers said, "We had a fantastic night at Park Manor entertaining some ladies and gents who remember the music from the first time around. Thank you Macklin Care Homes"
They even had their very own selfie frame which the residents thoroughly enjoyed – it is no secret that the Park Manor crew are fond of a selfie or two so this was perfect for them all.
The party was a roaring success; the party was a non-stop sing song for everyone who attended. We would like to say a massive thank you to The Victory Rollers; the performance really brought back some amazing heart-warming memories for our residents.