Happy Birthday Nan & Gwen!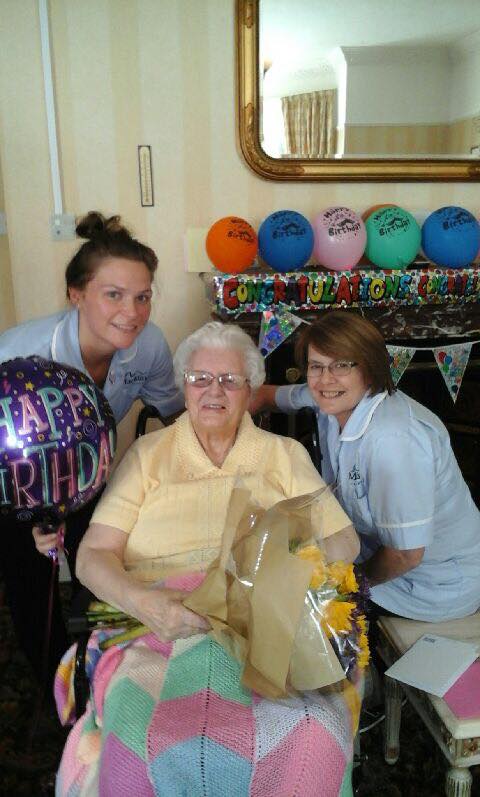 7th June 2018
Nan and Gwen have just celebrated their birthdays together in Ratheane Nursing Home, Coleraine. Two best friends who were born during the First World War and became friends as teenagers in the 1930's have never been apart since.
Gwen celebrated her 101st birthday while Nan celebrated her 102nd birthday with a special gathering at the Home that included lots of birthday essentials like balloons, cake, music and presents.
It was quite an intimate affair compared to the big birthday bash last year but that was just how the two best friends wanted it.
They were both born in the same town of Dungiven; moved to Coleraine where they lived in the same street for many years; attended the same church; worked in the same shop; got engaged in the same week, and their husbands bought their rings in the same jewellers.
How lovely that Nan and Gwen can still celebrate their birthday together after all of these years, as the good old saying goes – "Count your life by smiles, not tears. Count your age by friends, not years. Happy birthday!"
And a Happy Birthday they had indeed.
If you or a loved one are seeking care in the Coleraine area, click here for more information.