YOPI – Yoga Inspired Exercise for Older Persons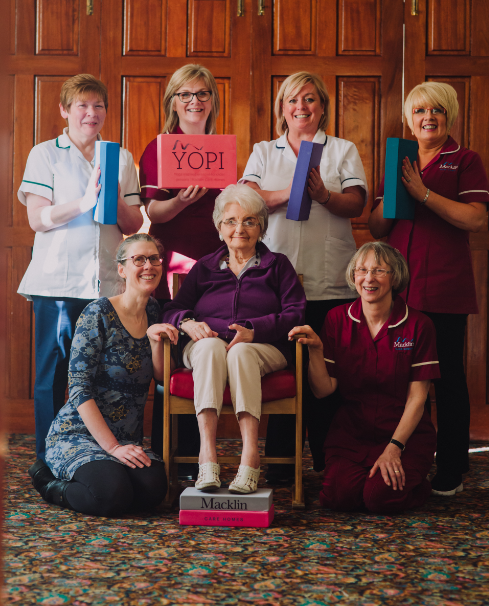 22nd March 2018
Focusing on our Health and Wellbeing initiatives for 2018, we have come up with the fantastic idea of YOPI – Yoga inspired exercise for older persons. This carefully thought out programme will enable our residents to get involved in soft, gentle movements that will stimulate their cogitative skills in a fun and relaxing team environment.
Gentle mindful movement can have great benefits for a healthy body and mind. The simple movements created for our YOPI programme are useful for the elderly, convalescents, for those who are stiff as well as for those who are healthy and active.
A full day of training took place in Ratheane Nursing Home, Coleraine which saw Julie Brown (YOPI instructor) and the Activities Therapist's from each of our Homes attend so they can become pros at delivering YOPI!
Not only does YOPI take into consideration the gentle movements of the body, but also connecting the awareness of the body and breathing, which encourages them to synchronise movement with the breath. This is called a flow.  Breathing practices can be energising and also calming, which is perfect for our residents.
We want to break the mold and give our residents new and inspiring activities to participate in. We are so excited to see this programme unfold within our six Homes over the coming weeks – watch this space!