#LotsOfSocks for International Down Syndrome Awareness Day 2018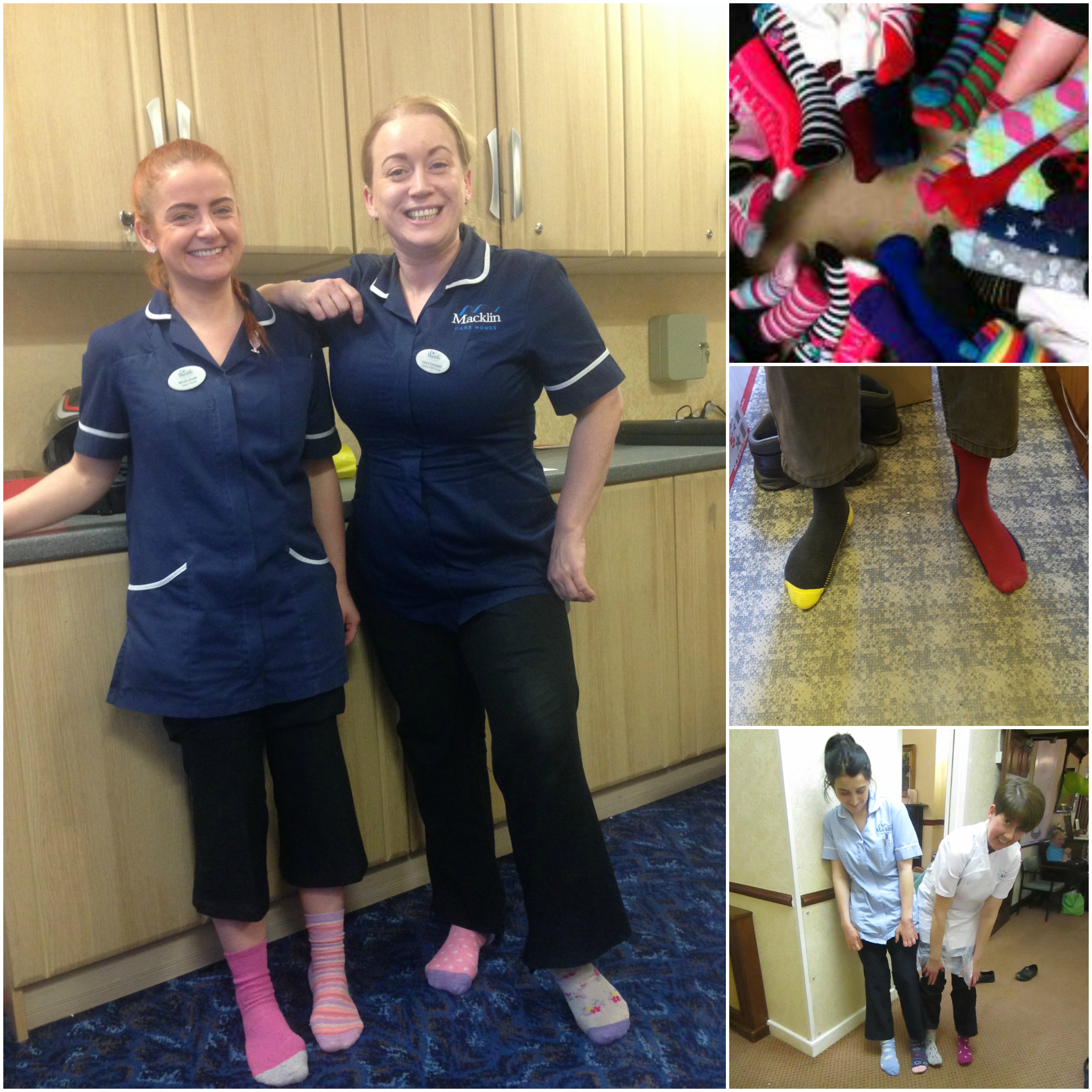 21st March 2018
It's International Down Syndrome Day and our team members across all Homes decided to get involved and raise awareness by taking part in the #LotsOfSocks campaign. The thought behind this global initiative was to get people talking about their crazy socks so we can spread the word of World Down Syndrome Day 2018.
Our residents had great fun laughing at our team members wacky, colourful and odd socks throughout the day, in fact they had so much enjoyment out of it, they got involved too! Of course it's all great fun but we kept in mind the real meaning behind it all and got to tell lots of people about World Down Syndrome Day raise awareness.
Awareness Days UK said,
"World Down Syndrome Day (also known as WDSD) is a global awareness initiative that has been backed by the United Nations since 2012.
It has been spearheaded by Down Syndrome International, which has linked up with national charities across the world to develop activities and events to raise awareness and support for those living with Down syndrome. It also highlights the facts of what it's like to have Down syndrome, and how those with Down syndrome have, and continue to play, a vital role in our communities.
The date itself has been selected for very clever reasons; it is held on the 21st day of the 3rd month, which is a hat-tip to the uniqueness of the triplication of the 21st chromosome which leads to Down syndrome"
Read more here > https://www.awarenessdays.com/awareness-days-calendar/world-down-syndrome-day-2018/