International Day of Happiness 2018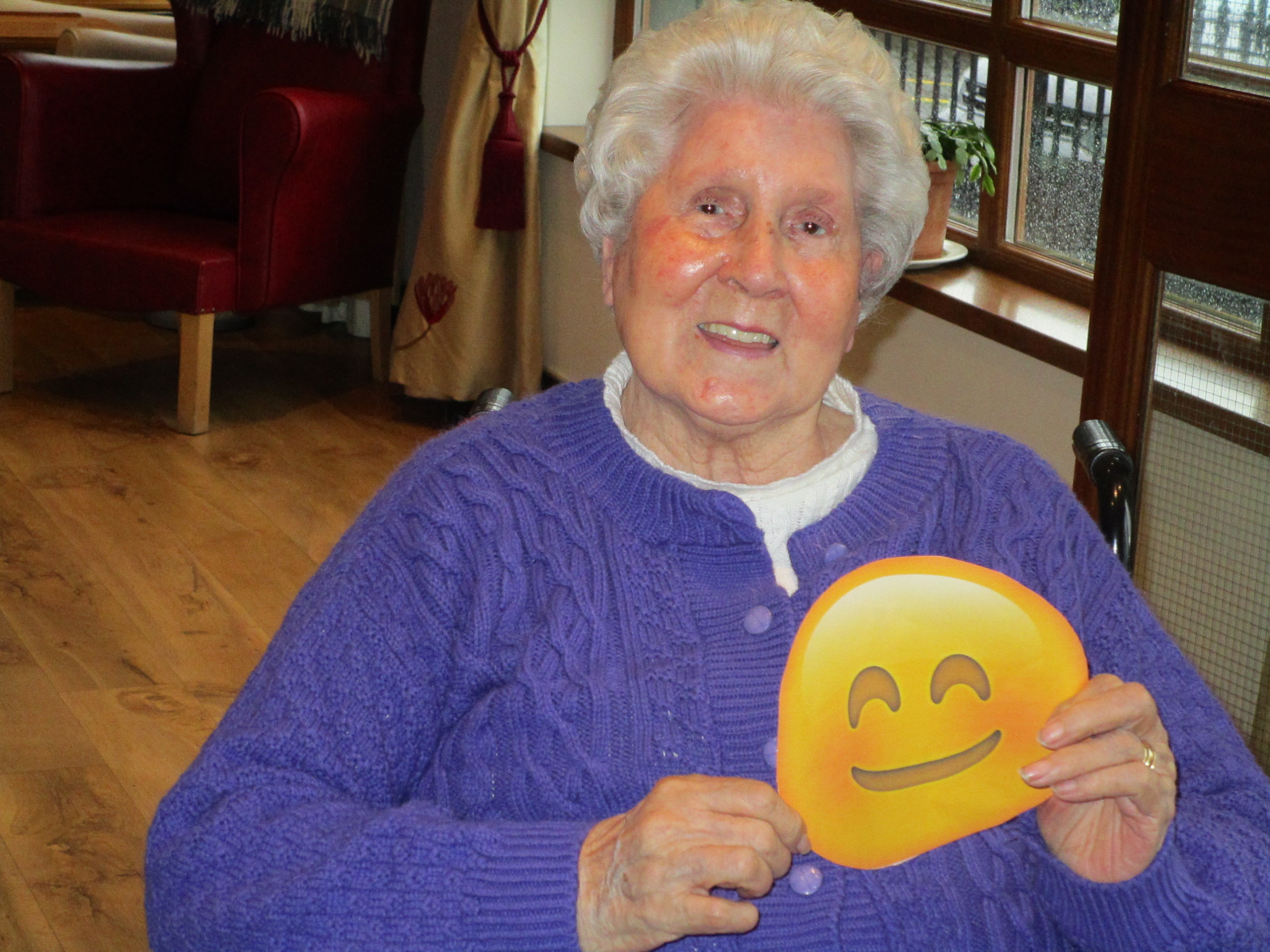 20th March 2018
We decided to take part in the International Day of Happiness 2018 campaign and this year's theme is Share Happiness – focusing on the importance of relationships, kindness and helping each other. Keeping that theme in mind, we asked our wonderful residents what their "key to happiness"is so we can share their top tips with you all today.
Eileen Harbison, resident at Ratheane Nursing Home, Coleraine said "My key to happiness is to always have a song in your heart! And to always enjoy a good dinner!"
Elizabeth Cassidy, resident at Leabank Nursing Home, Ballycastle said "In order to be happy, just take each day as it comes. Always smile, have consideration, love and affection for everyone"
Maureen Donaghy, resident at Milesian Manor Nursing Home, Magherafelt simply said, "Don't worry, be happy!".
Last but not least we have Annie Clark, resident at Our Lady's Care Home, Belfast. Annie has been described by the team as the happiest lady in Our Lady's, even if you are having a bad day Annie will brighten it with her smile. When asked for her key to happiness, Annie said "Our Lady's is my key to happiness – everything is lovely and everyone is nice".
What fantastic words from our residents, we hope they have brightened up your day a little!
You too can join in on the fun, download the International Day of Happineess 2018 Guidebook with wonderful tips and ideas to spread happiness here > http://www.dayofhappiness.net/#join