Ratheane prepare for St Patricks Day by getting arty!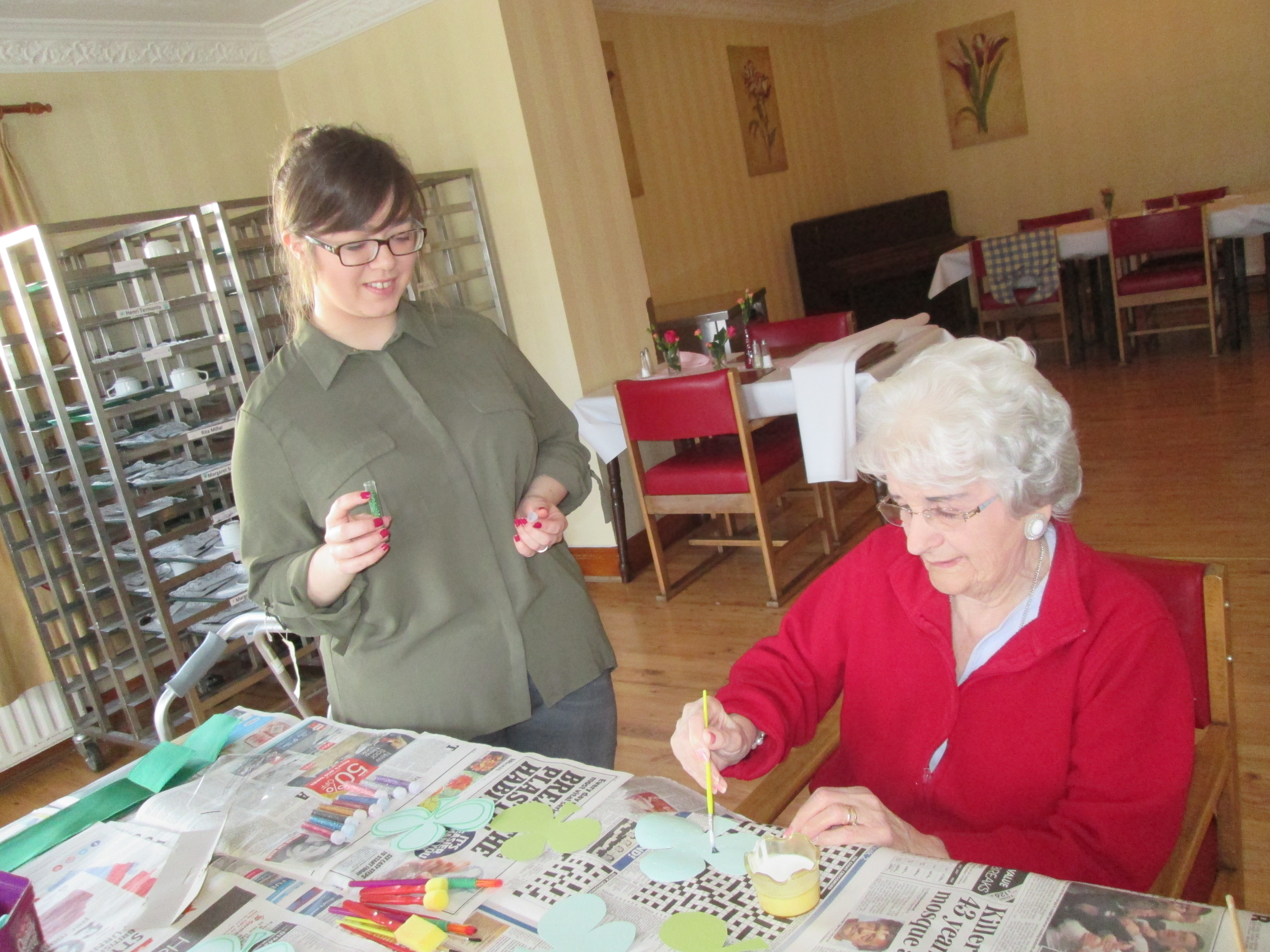 15th March 2018
We all know our residents at Ratheane are into their arts and crafts so it was only fitting that they got prepared for St Patricks Day in true Ratheane fashion – by creating St Patrick's Day themed decorations! Staff and residents all gathered in the social room and rolled up their sleeves to start the creative session. Activities Therapist Evelyn Joyce is a dab hand at all things arty and had everything prepared for our residents to create a St Patrick's Day masterpiece!
Art is a well loved activity in our Homes, our team work hard to ensure it is incorporated into our resident's schedules as they know the importance of its benefits. It's well known that art in an activity that reduces stress and anxiety while increasing social engagement. It has also been proved to help reduce the risk of developing Mild Cognitive Impairments which can lead to dementia.
Evelyn Joyce, Activities Therapist at Ratheane said, "I find great joy in getting the residents together for arts and crafts and it's very touching to see they share my passion for it too"
Ratheane is well prepared for St Patricks Day tomorrow with the beautiful decorations up around the Home and everyone is looking forward to the celebrations! If you are seeking employment in Coleraine in the care sector, then click here to view our current vacancies.