Mothers Day celebrations at Macklin Care Homes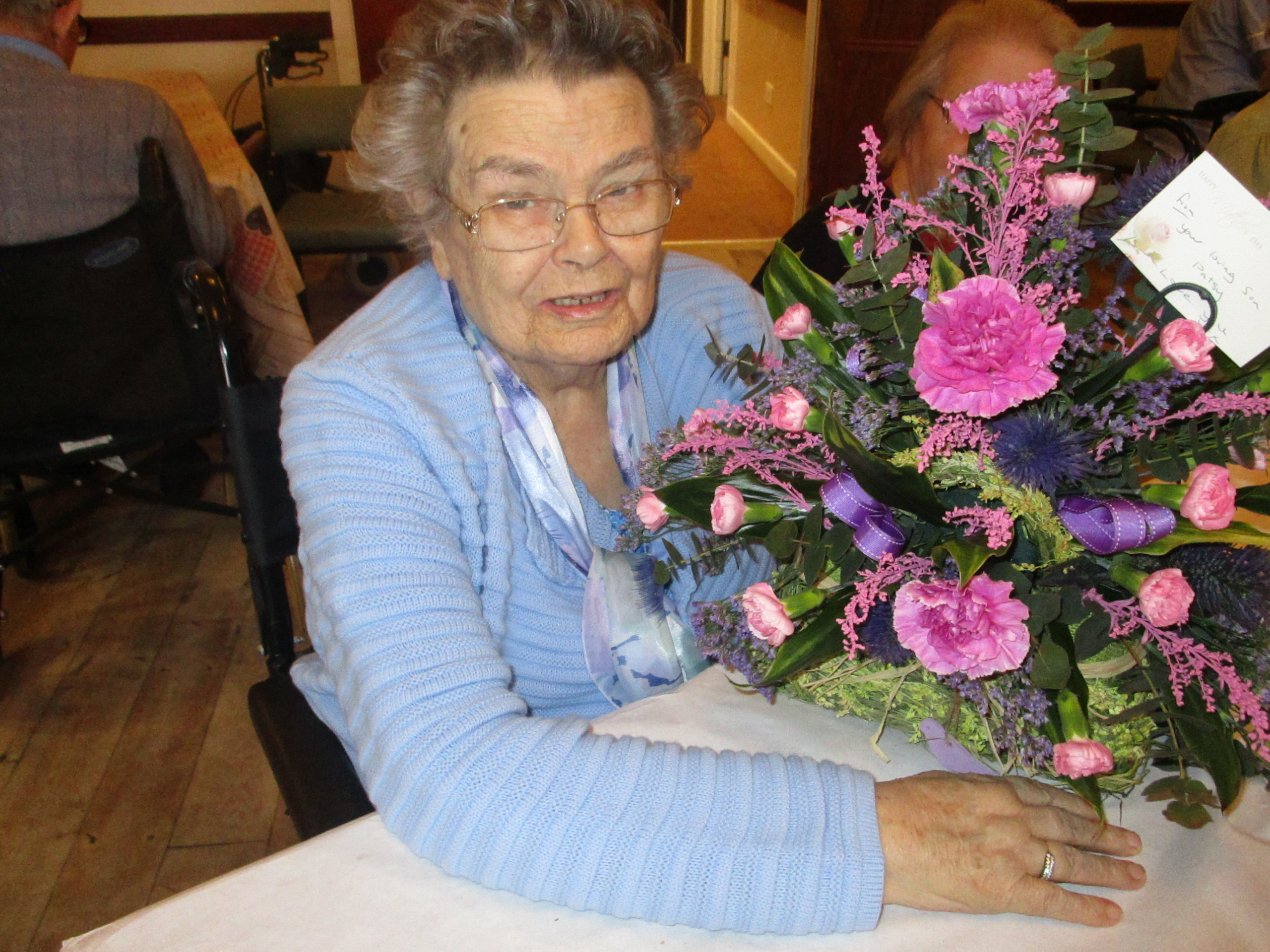 13th March 2018
On Sunday 11th March our Magherafelt Care Home was a hub of celebration on Mothers Day for our residents. The social room was set up with a beautifully decorated table for Mothers Day lunch with balloons and magnificent flower arrangements, some of which were thoughtful gifts from our resident's sons and daughters.
The team in the kitchen served a tasty Sunday Lunch on the sunny Sunday afternoon while residents enjoyed reminiscing of times gone by and spoke of fond memories of their own beloved mothers – it was a very special day indeed.
Resident's families came to visit including those who have several generations of motherhood in the family. Isobel Mc Closkey pictured below with her daughter and granddaughter Elizabeth and Erin celebrated the day together in the heart of Milesian Manor. Theresa McGrogan, Activities Therapist said,
"We want to make every day special for our residents but Mother's Day is one celebration that we all hold dear in our hearts. It was just lovely to see the residents getting treated with gifts and flowers from their loved ones and enjoying the special day together over a Sunday lunch"
If you or a loved one is seeking care in the Magherafelt area then click here to find out more information.