Leabank, Ballycastle
Leabank is a 52 bedded Home situated in Ballycastle, on the North Antrim Coast.
Nursing Care
Respite Care
Palliative Care
Elderly Care
Residential Care
Dementia Care
Young Physically Disabled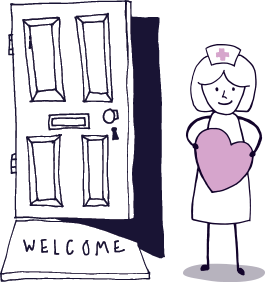 Leabank Care Home is the epitome of luxury and style.
Leabank's superb location, right in the centre of Ballycastle, means are residents are close to the towns amenities, yet just a few minutes away from the beach.
Why choose Leabank
We put you and your family at the very heart of everything we do.
We take time to get to really know your relative and we work hard as a team to make sure they are cared for in the best possible way, through good nutrition, good hygiene and making sure they are comfortable.
We treat all residents with the respect and dignity they deserve. And we always encourage family and friends to drop by anytime and join us for a cup of tea and a chat.
Meet the Macklin Group