If the time has come to think about care for your loved one, we know it's not something you can settle upon lightly.
We want to make things as easy as possible. We will take the time to get to know your loved one before they come to stay with us. We will invite you to come and see the home beforehand, have a walk around, see our spacious rooms and get to meet the team.
We also encourage everyone to bring a little something familiar with them, be it family photographs or a treasured ornament. It's all about making you relax and making your loved one feel at home.
We hope that after a little while, you will have the peace of mind that we are taking care of your family member 24/7, giving them the love, care and attention they need.
Have a look at our Resident's Information Guide here.
Little things can mean a great deal; a personal touch and a thoughtful gesture.
They will also be assigned a key worker who will be their main point of contact during their stay. This helps them to settle in quickly and connect with a familiar face from the off.
We encourage all our teams to get to know as much as possible about our residents, to build meaningful relationships. We really provide the genuine care that your loved one deserves.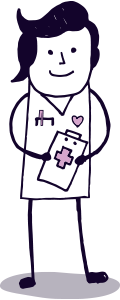 Getting to know our residents
When your loved one comes to stay with us, we'll ask you to assist us in making up your loved ones personal life history story book. This includes hobbies, interests and essentially your loved ones life story. Every persons memories are unique to the individual, therefore this helps us personalise the care give to your loved one.