Click to view
Jobs
Could you be a hero too?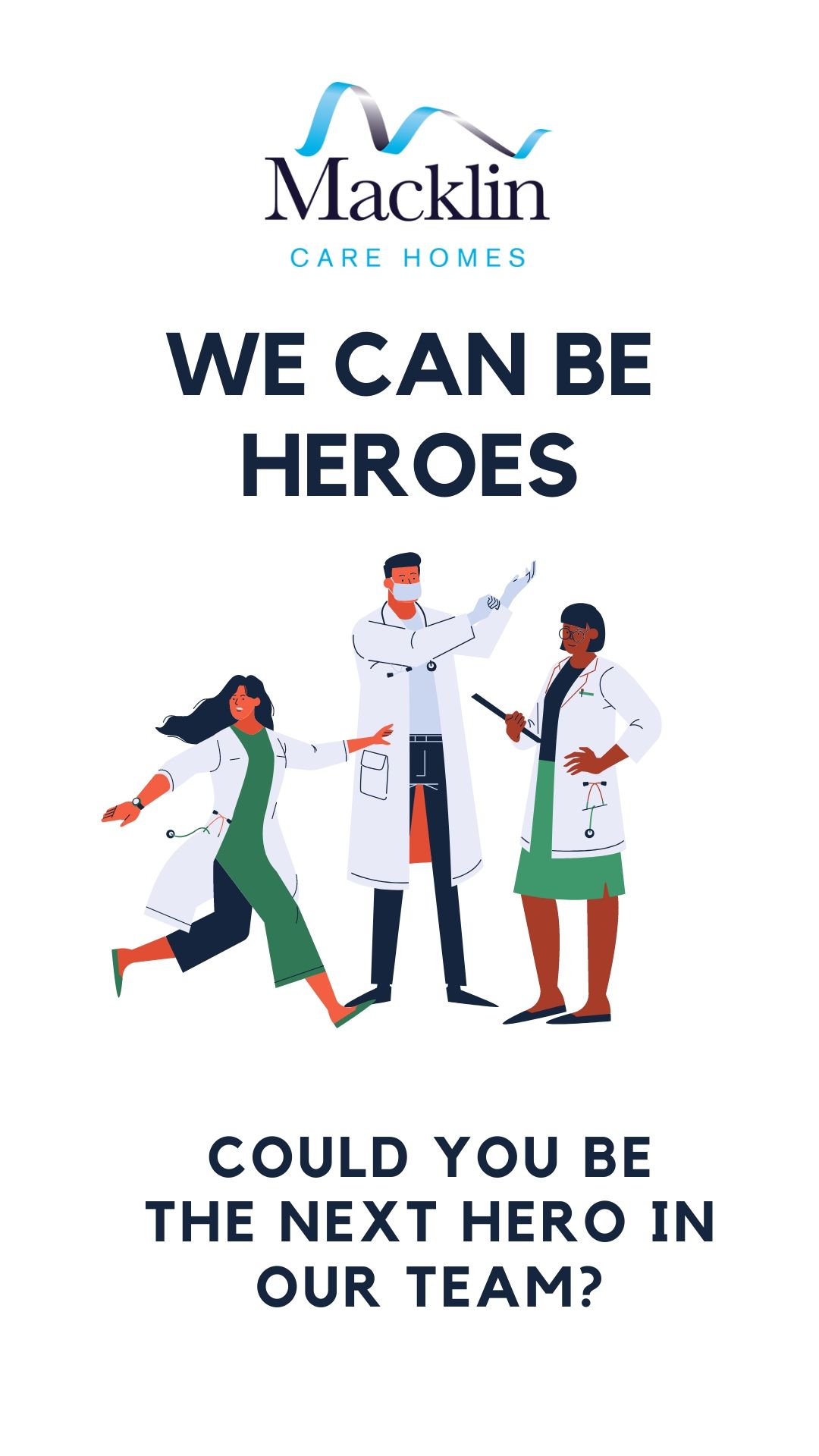 🦸‍♀️Could you be a Hero too?🦸‍♂️
💙The Care sector needs YOU to be a hero and help out in any way you can, whether it's in a paid role or as a volunteer💙
Whilst we've roles available across our group, we're asking not just on behalf of ourselves but for every vulnerable person in society today, who are supported by care organisations and the NHS across Northern Ireland just one question – what can you do to help?
⭐️There are roles available and needed right now across the country, many with no experience necessary - if you've the right values, we can train you and we're very sure, so could nearly every other care provider across the country⭐️
So please, contact your nearest care provider if you feel you can help, or if you would like to apply for a role within Macklin Care Homes click the current vacancies button.
At Macklin Care Homes we are proud of our values and unique positive culture that we live each and every day. This is reflective of our relationships with our residents, their relatives, our suppliers and the local community.
We promote a culture of working as one team, using their knowledge and expertise to continually excel and improve the standards of care for our residents.
Our residents are at the heart of our homes; we are inspired not only through their stories and experiences of years gone by, but also by knowing we are making a difference in their lives.