Park Manor team up with the Open University for the RCN Congress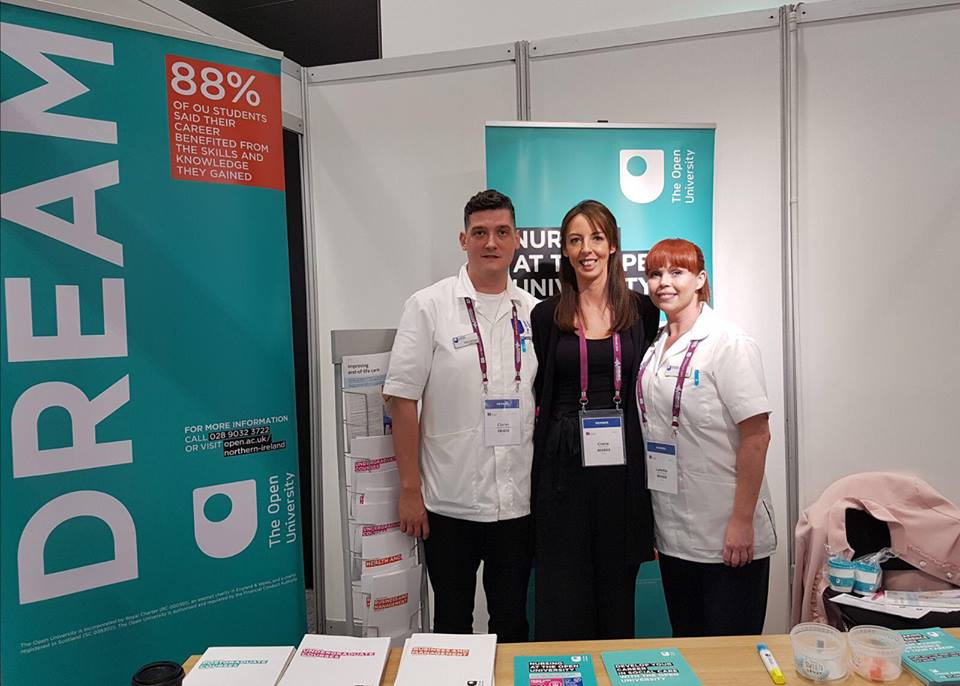 14th May 2018
Our team members from Park Manor spent the day at the Royal College of Nursing Congress 2018 taking place from 12th – 16th May in Belfast. Ciaran, Lynette and Claire were manning the Open University stall with Donna Gallagher and OU Head of School Sally Boyle to help promote the wonderful opportunities for those wishing to study nursing with the OU. They were able to give first hand tips and information on how the OU has helped team members from Park Manor by allowing them to work alongside studying.
Each year the RCN Congress debates around 25 subjects, all of which have been submitted by members, covering clinical, staffing, financial, social and political areas. These issues are often reported in the media direct from Congress, and they lead to wide-ranging work carried out by the RCN, often lasting for many years. It's a fantastic opportunity for RCN members to have their say and listen to debates and resolutions for important nursing topics.
The RCN Congress is extremely important for those working in the healthcare sector and Ciaran, Lynette and Claire were honoured to work alongside the Open University at it.
To find out more information on the RCN Congress and its agenda click here.
To find out more information on the Open Universities nursing qualification opportunities click here.